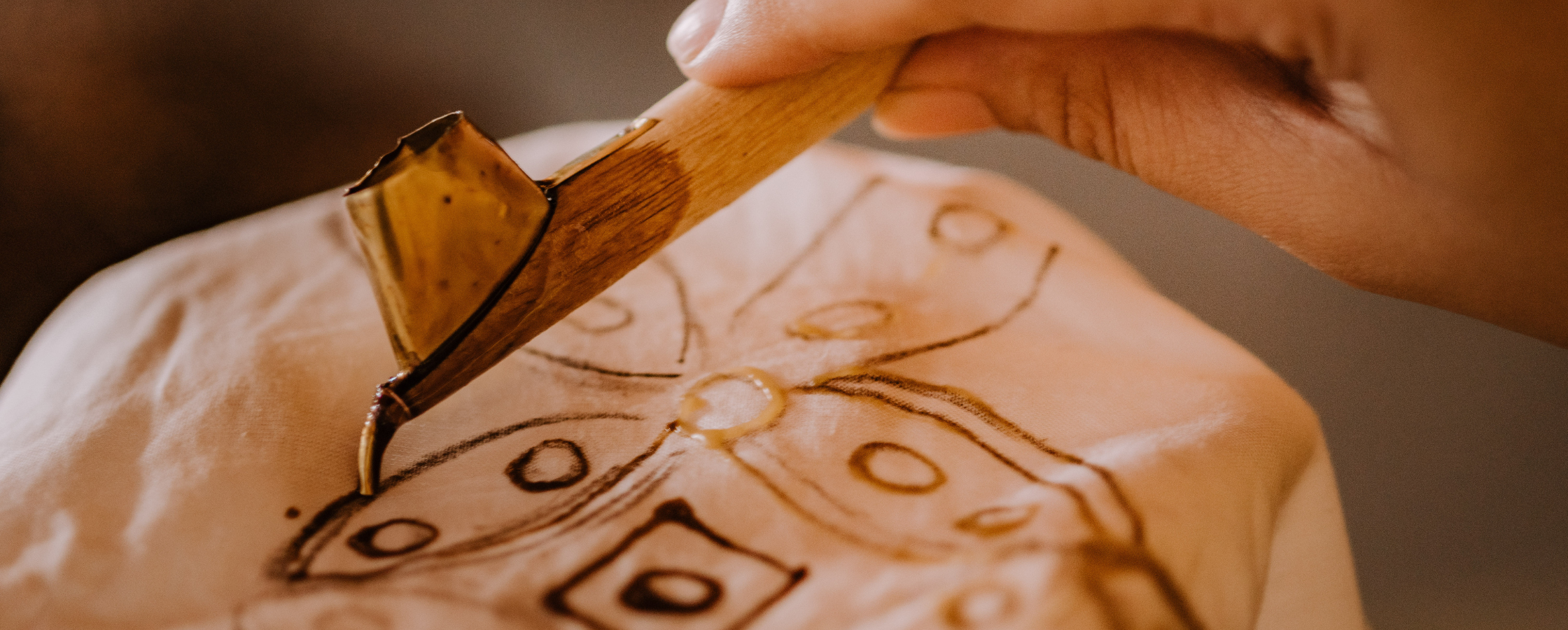 Nyonya Kain was founded by Dayana Reza at the end of 2018 shortly after a brief visit to Kelantan with her family. She fell in love with the textiles there and decided to bring her favourite pieces back to Kuala Lumpur to sell and spread the love with fellow relatives and friends in the city. This then gave birth to this side business alongside her corporate 9-5 job.
The name Nyonya Kain cameabout with the term 'Nyonya' as in 'young lady/ girl' and 'Kain' being our original business model selling textiles and batik products in its original forms. Put them together, it translates into the 'Kain Lady'.
Dayana grew up in Melaka and has always been in love with the rich traditions from the Peranakan and Malay Archipelago culture. As a result of this, she infuses various peranakan textiles and designs into our products and aims to bring back the trend of batik and traditional attire in our modern lifestyle, for both men and women across all ages and walks of life.
Alongside her passion for Batik and her spirit forgiving back, she has been working full-time in the finance sector since 2014.She holds a Bachelor of Commerce (Accounting Major) degree from University of Queensland and qualified as a Chartered Accountant from CPA Australia in early 2019.
She has had multiple small businesses with one dating back to 2010 after SPM where she helped her relatives and close friends sell pre-loved luxury goods and then in 2016 when she founded DR Fotografi in pursuit of her passion for photography. She particularly focused on martial arts, food and intimate relationship photography. During her free time, she enjoys dancing, martial arts, and travelling. She holds a 1st Degree Black Belt in Taekwondo and she incorporates her teachings to practice self-discipline and perseverance in running her daily affairs. 
Nyonya Kain brings to you the latest textiles, batik fashion clothing as well as handmade accessories for all. We practice a zero-waste concept where we ensure every piece of fabric is fully utilized into all our products such as wallets, pouches, tissue holders, twilly scarves, scrunchies and many more. We aim to bring back the art and culture from our past traditions and incorporate it into our everyday lifestyle, at the same time creating an awareness towards the textile industry to the masses. Through Dayana's love for batik, she is able to pursue her passion to give back to society and engage in various social initiatives. Over the years, Nyonya Kain has raised about RM10,000 through sales and proceeds, which were channeled to various causes to name a few, Covid-19 Relief, Cancer Awareness, Animal Rescue efforts, Domestic Abuse and Social Welfare Causes.
Nyonya Kain aims to be a social enterprise, producing various batik fashionwear and collectibles with a chance for our customers to be empowered and be able to give back to the community. We aim to collaborate and support fellow entrepreneurs to inculcate a #supportlocal #kitajagakita spirit amongst Malaysians. 
Currently Nyonya Kain is working in expanding the business overseas, to create an international market demand for batik products.